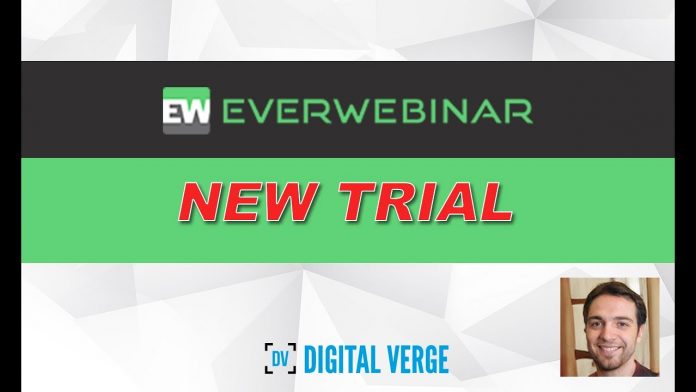 If you're looking at all of the webinar options available, then I recommend you check out Everwebinar's Trial pricing option that gives you full access to their webinar platform to start broadcasting your message while also building your audience.
PLEASE NOTE: The previous 60 Day Trial Offer Referenced is No Longer Available on any website. This is the only link that is working.
We recently did a video explaining how you can get full access with their special trial option for only $1.
Watch the video below to see how it works.
Then start your trial by going here.
This gives you full access to create evergreen webinars for only a buck.
That means you can test it out. Use it.
Even profit from it for the next 14 days before you invest in the program.
What happens after the Trial is Over?
Using the link above, you're able to renew your membership at the discounted rate of just $499 per year.
If you're serious about running evergreen webinars, this is the resource you've been hoping existed.
The trial offer is limited, so if you see a closed sign on the page, that means it's already expired.