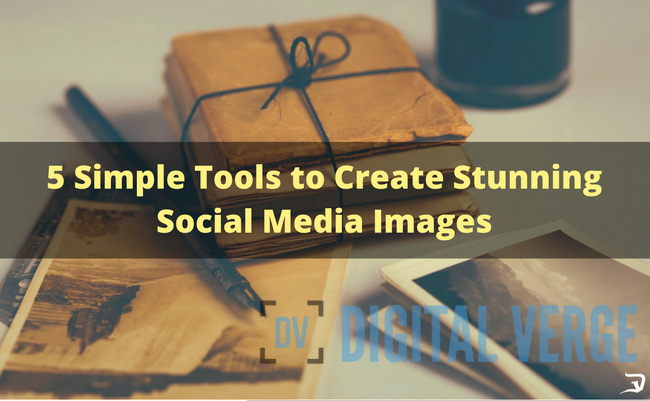 Sometimes a image on social media inspires us for the day and we all love visual content, don't we? Do you know, content with relevant images get 94% views more than the Content without visuals. Without visuals we wouldn't have platforms like Instagram and Snapchat, on which people are sharing loads of visuals every minute. Every Business looks forward to improvise their marketing technique and reach huge audience.
Social Media stands as great opportunity for any business to grow, regardless the type of business; being on social media and sharing great visual content would make a big difference. These days, images speak a lot, so go with the trend and create good quality images, presentations, Infographic or Videos to share on social media and engage audience with your brand.
Reality is, you really don't have to be graphic designer to create images and small/local businesses cannot really afford a graphic designer; there are many online image creation tools that can help small businesses. So, wanna get started and create stunning images for your social media? You should check out these simple and productive tools that will help you create awesome visuals (even if you are not a graphic designer..! ).
Canva
We love Canva.! It is so simple and allows even a non-designer to create beautiful images. For whatsoever social media platform you want to create an image, Canva helps you with image sizes, built-in layouts, design types, different fonts, free images, icons and many more. You can simply select the design type, go with pre-designed canva layouts or create your own one.
Canva provides design types with sizes for different social media posts, documents, blogging, eBooks, Marketing materials (like Business Cards, Poster, Brochure, etc), social media headers, Email headers, Events (like Invitations, Cards), Ads and More.
Canva is free to use, but if you are looking for advanced features and images, you have to upgrade. But, Free Edition features are more than enough to create stunning images. Try Canva today and create awesome images for your Social Media.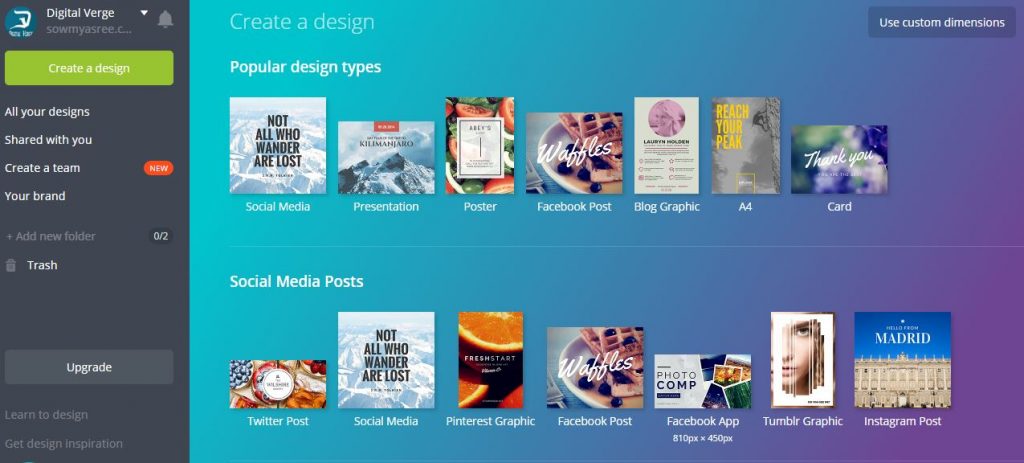 Pixlr
If you are looking for tool that is similar to photoshop, then you should check out Pixlr. It is sophisticated yet effective photo editing app that allows you create images with advanced editing options. Pixlr provides two editing options:
Pixlr Editor for full control on images from creation to including layers and advanced editing options.
Pixlr Express helps you do editing to images, including filters, stickers and much more.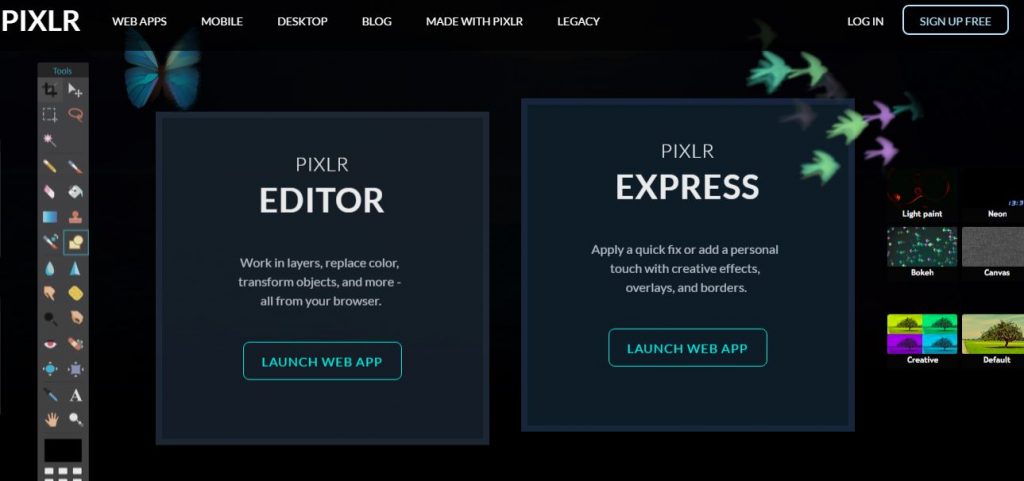 PicMonkey
This tool is one stop for various needs like editing existing images, creating new ones or creating a photo collage. With the free version of Picmonkey you can do basic editing, cropping, resizing, add special effects, include different fonts, add frames, textures and much more. But to unlock some advanced features you need to upgrade.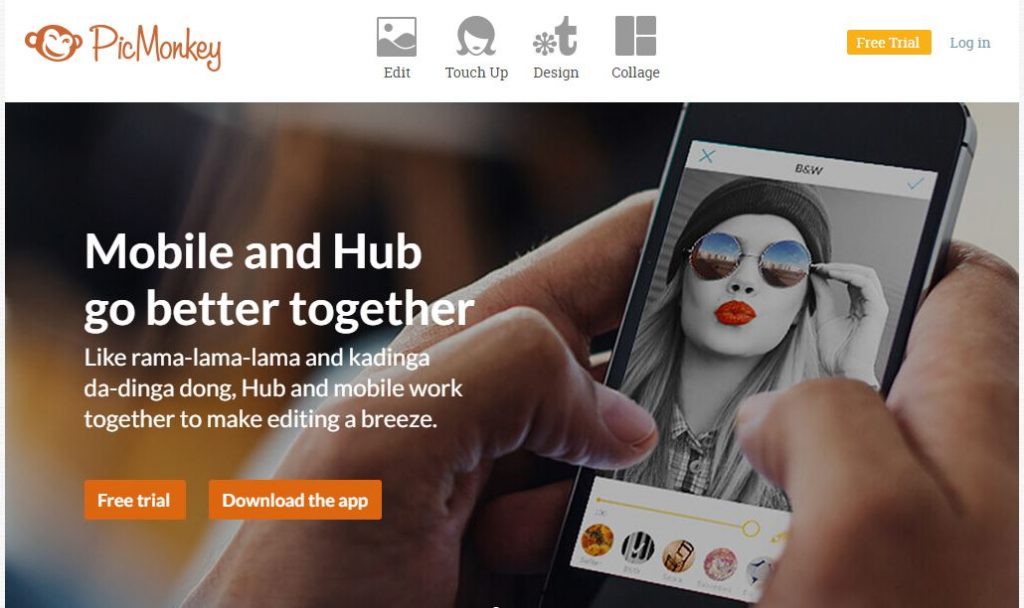 PiktoChart
This helps you create infographics, posters, reports and presentation with an ease. Piktochart provides various in-built templates and charts from which you can choose or else you can create your own design using different charts, icons, text and images. Try Piktochart now and create great visuals without even hiring professional designer.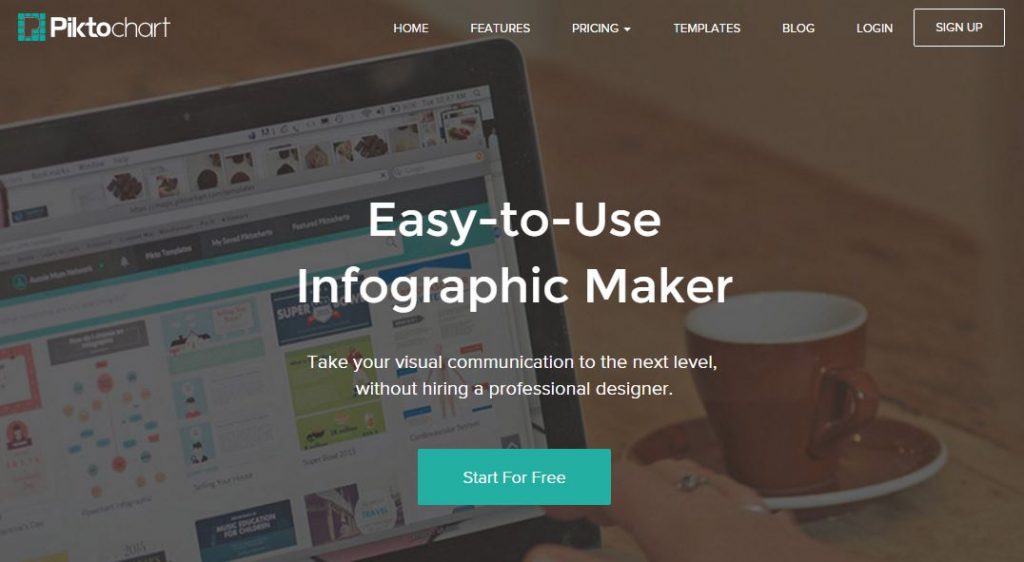 Pablo
Pablo has great image library to choose from, and setting them as a background. It also allows you to add logos, graphics, text with different fonts to the image. Pablo is a simple image creation tool one can make use for creating social media posts.