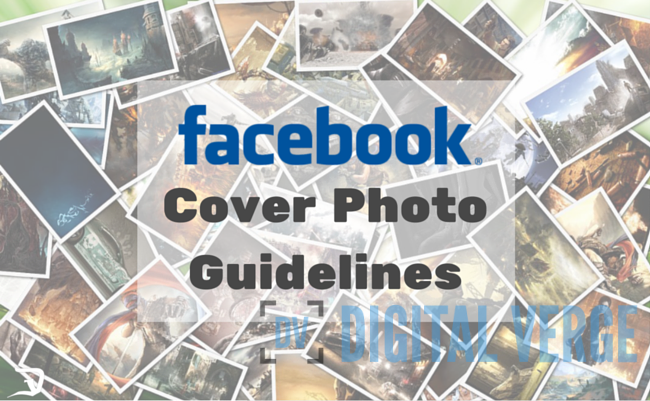 In recent years, we have seen many changes in Facebook may it be entertaining the individuals or helping the businesses to grow. Facebook for Business have been bringing the businesses/individuals close to their customers and even spread their word in the world of social media, by enabling more customizable and reliable features for pages.
Many of the businesses might be maintaining their own Facebook page and thrive to gain their goals. But sometimes, it becomes difficult to satisfy the customers (Especially in Facebook!!). Moreover, Even today most of the firms, think about having a page or not , so businesses in such brackets should fasten then their seatbelt and take off to the world of Facebook.
Let's check the unavoidable checklist for creating and maintaining a Facebook Business Page. This checklist would help both who would like start stellar Facebook page and those who are looking forward to improvise and reach maximize the number of fans.
Profile Photo
Profile photo is the first thing that is visible to the user, in fact it is the part of the name plate of your home on Facebook. So, obviously when a user sees your presence on the news feed without any reference one should identify your brand. It is always recommended to have your company's logo or business icon as the profile picture.
Things to Remember:
Size of the Profile Photo : 180×180 pixels
Clarity of the image should be perfect
Photo should be clear, when viewed on all possible sizes
Finally, it should define your brand
Cover Photo
Simply I would say that, it is the welcome board for your home. It should be creative and self-explanatory to your business or the purpose of the Facebook page. The image quality should be clear and should be attractive.
Things to remember:
Size of the photo: 851 x 315 pixels
Image quality should be high
Image should NOT include any contact details (As per Facebook Cover Photo Guidelines)
FB Cover Photo Dimensions
Vanity URL
Facebook page when created will have a unique URL consisting of series of numbers, that URL can be customized and can be changed accordingly to your business name or signature. Customized URL is called as Vanity URL, that can be created.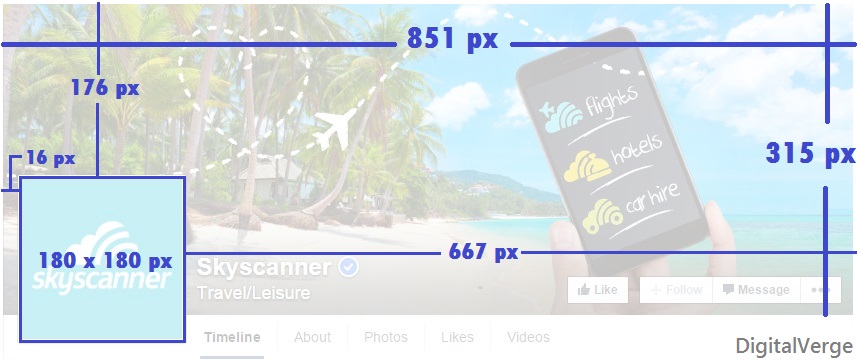 It is recommended to have your business name in the URL. This contributes in having good ranking of the Facebook Page in the search engines also.
Category

Facebook categorizes each page to group them under one name, and while creating a Facebook page the category of the page should be selected as per the business. For example, for an organization that is related to healthcare should be choosing the category/type of the page as healthcare/medicine.
This helps your customers find your page easily and also get to know about you and additionally makes your page more SEO friendly (SEO is also Important Right!).
About
It is the place where you can talk about your business. Make sure that you include the complete company details, website address, contact details and all about your organization. About section content should be optimized, that is it should contain targeted keywords; which makes the page SEO optimized page.
Contact Details
Your Facebook page should have your contact details like website address, phone number and may be physical address ( this might not be important for some categories) should be mentioned, so that your fans can reach you with an ease.
Engaging Content
Whatever activity is done on the page should be done only with a goal to engage the fans. So the posts that are shared on the page should be containing engaging content that drives your fans to interact with you and even share your content on their timelines. Content can be anything an image, a link or a video, whatever it is should be engaging.
Call-to-action
Call-to-action is the new feature added onto the Facebook page, that drives your fans to an action. There are seven predefined call-to-actions from which you can choose the most appropriate one for your page.
The seven call-to-actions are:
Book Now
Contact Us
Use App
Play Game
Shop Now
Sign Up
Watch Video
Once fans click on the call-to-action button, it may land on your website or on any product page, driving direct traffic and fulfilling your Facebook objectives without any paid marketing.
Just start-off with this checklist for your business page and of course there is more to learn and even implement!